'Evolving the way you manage your pedestrian entrance control'

Contact:
Mr Don Wilson
Telephone:
+44 (0) 1264 334786
Email:
Installations@willings.co.uk
Web:
Willings Services Limited.
Unit 5, Kenyons Yard,
Weyhill Road,
Andover,
Hampshire.
SP10 3NP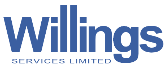 The following is a list of our approved installers and service partners, if you would like to join them than please CONTACT US.

Contact:
Mr David Feast
Telephone:
+44 (0) 1202 710077
Email:
Office@onetec.org.uk
Web:
Onetec Limited.
Unit 3 Brixey Business Park,
18-26 Fancy Road,
Parkstone, Poole,
Dorset.
BH12 4PZ

Evolve's global partner network of distributors and installers, plays an important role in delivering our industry's leading physical access control products to the market place.
Our ''Approved Installer's'' are selected not by the quantity of product they may sell but by the quality and of their installation, service and maintenance work.
Evolve and it distributors only provide technical support to it network off ''Approved Installer's''. This is to ensure that our products and installed, serviced and maintained to a high standard.
If you are interested in becoming an Evolve distributor, integrator or OEM than please CONTACT US.
Copyright of Evolve Security Products, all rights reserved 2016-2022.