This reliable yet compact turnstile is especially suitable for applications where high flow rate, small footprint and easy installation is required.
Manufactured from high grade 304 stainless steel the TT303 comes with an ultra-reliable motorised drop arm mechanism giving unprecedented years of service.
The motorised drop arm drive provides smooth and silent operation, which automatically adapts to the users' passing speed, guarantees higher reliability, better performance, with less wear and tear and reduced power consumption compared to mechanical versions.
After each passage, the turnstile arms automatically returned to home position. The arm rotation encoder tracks passage through the turnstile to ensure accurate passage complete outputs for access control or counting systems.
The turnstile is controlled by our tried-and-tested TD and JX control technology which is used in all our products. The TD controller enables easy setup of the functions, operating and test modes and integration with most access control devices such as: card readers, coin/token acceptors, ticketing systems, biometric etc.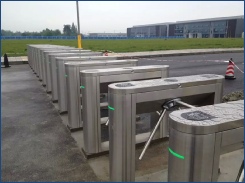 Our TT303 compact motorised drop arm tripod turnstile offers, cost-effective, fast operating, easy to use, reliable entrance solution for internal or external use.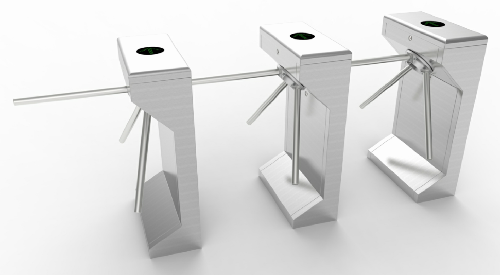 Tripod Turnstiles | Bridged Turnstiles | Compact Turnstiles | Boxed Turnstiles | Half Height Turnstiles | Waist Height Turnstiles | Manual Turnstiles | Motorised Turnstile | Coin Operated Turnstiles | Manually Operated Turnstiles | Optical Turnstile | Tripod Turnstiles Supplies | Tripod Turnstile Distributor | Tripod Turnstile Manufacturer | Tripod Turnstile Installer | Cheap Tripod Turnstiles | Low Cost Tripod Turnstiles | Tripod | Turnstyle | Tripod Turnstyle | Flap Turnstiles
Copyright of Evolve Security Products, all rights reserved 2016-2022.