The modular construction with different end panels and various tops means our trunstile meet all the aesthetic requirements need for todays corporate environment.
When installed in conjunction with any access control system tripod turnstiles provide a low level of entrance security.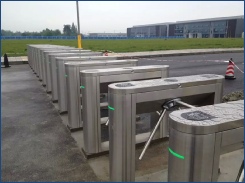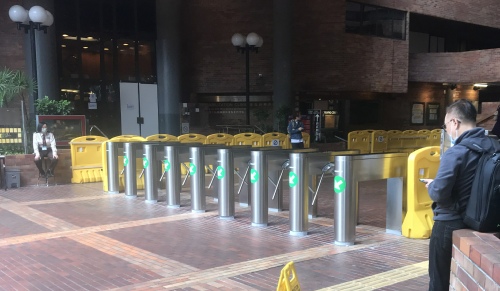 The TT301 modular design tripod turnstile offers, cost-effective, fast operating, easy to use, reliable entrance solution for internal or external use in areas where there is a large and constant flow of people.
Tripod Turnstiles | Bridged Turnstiles | Compact Turnstiles | Boxed Turnstiles | Half Height Turnstiles | Waist Height Turnstiles | Manual Turnstiles | Motorised Turnstile | Coin Operated Turnstiles | Manually Operated Turnstiles | Optical Turnstile | Tripod Turnstiles Supplies | Tripod Turnstile Distributor | Tripod Turnstile Manufacturer | Tripod Turnstile Installer | Cheap Tripod Turnstiles | Low Cost Tripod Turnstiles | Tripod | Turnstyle | Tripod Turnstyle | Flap Turnstiles
Copyright of Evolve Security Products, all rights reserved 2016-2022.