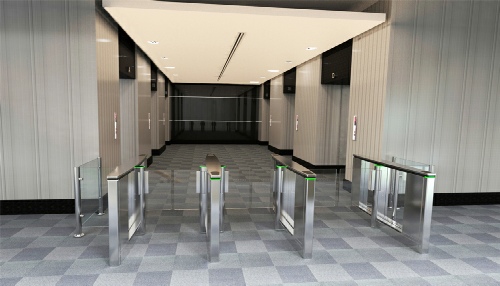 As standard the PG300 range is fitted with 900mm high plexiglass. This provides better protection against intruder abuse as it is much harder to brake than toughened glass.


As an option to plexiglass, the PG300 range can be fitted with 8mm thick toughened safety glass manufactured to EN 12150-1.
The PG300 paddle leaf speed gates provide safe, high speed, bi-directional pedestrian throughput, with an elegant and sophisticated look, essential for today's corporate environment.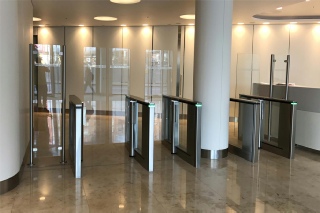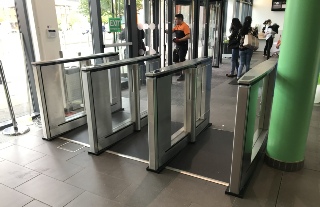 'Evolving the way you manage your pedestrian entrance control'
Evolve RG Gates | Speed | Gate | Speed Gate | Paddle Gate | Flap Gate | Speed Lane | Fast Lane | Fast Gate | Security Gate | Sliding Gate | Retractable Gate | Optical Gate | Pedestrian | Swing Gate | Entrance Lane | Retractable Speed Gate | Retractable Speed Lanes
Copyright of Evolve Security Products, all rights reserved 2016-2022.